Location update: AHS is currently operating in Seguin, TX
Trusted PDR Provider since 1999
At American Hail Solutions, we specialize in automotive Hail Repair and Paintless Dent Repair (PDR). With over 20 years of experience, we offer our customers the best value and stress free repair process.
Welcome to American Hail Solutions. We are a national catastrophic hail response unit, specializing in automotive Paintless Dent Repair (PDR). We offer top-notch solutions to our customers across the country. Click below to find out how we can serve you. 
What is Paintless Dent Repair?
PDR is a technical and precise manner of gently massaging each dent in a vehicle from behind the panel until the original shape of the metal is restored. AHS technicians are highly skilled and use an arsenal of tools and techniques to restore the damage to a vehicle without affecting the original factory finish.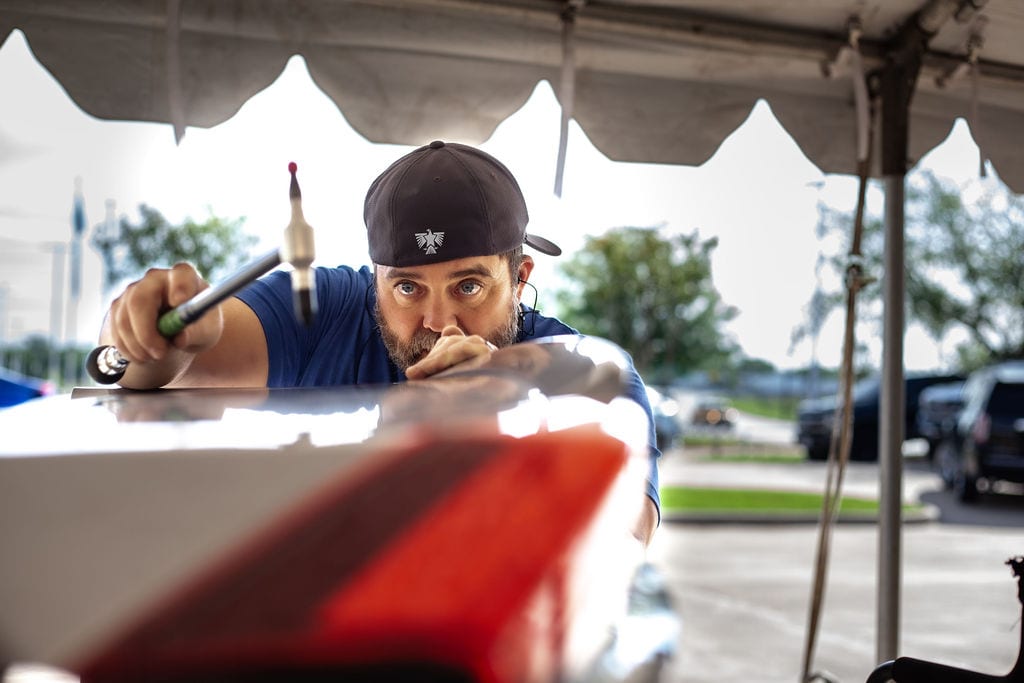 Why Paintless Dent Repair is the right choice
PDR is the fastest and most effective technique for vehicle hail damage repair. PDR is the preferred method of repair by all insurance carriers.

PDR is non-invasive which allows for the vehicle to retain is original factory paint finish as well as Original Equipment Manufacturer (OEM) parts. In contrast to conventional Paint and Body, which requires the use of Bondo, fillers, new paint finish, and often total replacement of vehicle panels. Keeping the manufactured parts and finish on a vehicle has a direct impact on the value retention of the vehicle.

It is a 100% eco friendly "green" repair method. Automotive body fillers and paints are heavily regulated by the U.S. Government because they are environmentally un-friendly. PDR requires no environmentally hazardous products in the repair process.

It is cost effective. PDR is the most preferred method of repair by insurance carriers because of the speed and efficiency, but most of all because of low costs. For out of pocket repairs, PDR is usually about half the price of conventional repairs.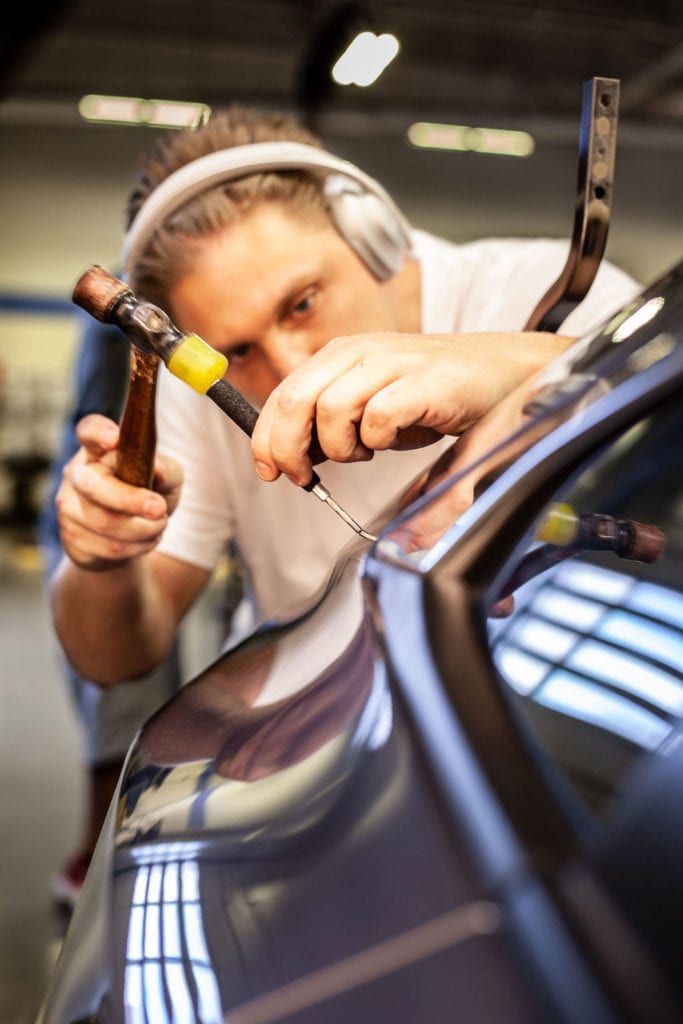 Interesting facts about Paintless Dent Repair
PDR has only been around about 30 years and is a relatively unheard of procedure to the everyday American.

In the last 15-20 years companies began mass manufacturing the PDR tools and equipment most technicians use today. Prior to that, pioneer techs in the industry made their own tools out of whatever they could to fix a dent.

The lighting source we use does not give off heat. We use the lights as an identifier for where to push or knockdown. Heat is applied by other means when necessary for repair.

PDR technicians are modern day metalsmiths. As long as steel and other metals have been produced, humans have invented clever ways to shape it. PDR technicians are true artists in their craft and the way they reshape metal.