Hail repair solutions for
Having a vehicle damaged in a hail storm can be a very traumatic experience for the everyday American. Having hail repairs done doesn't have to be. American Hail Solutions is committed to alleviating the stress that comes with the insurance claim and vehicle hail repair process, making it a smooth and effortless experience. We can help you with the entire process from start to finish: from filing a claim and until your restored to pre-loss condition vehicle is delivered to your door.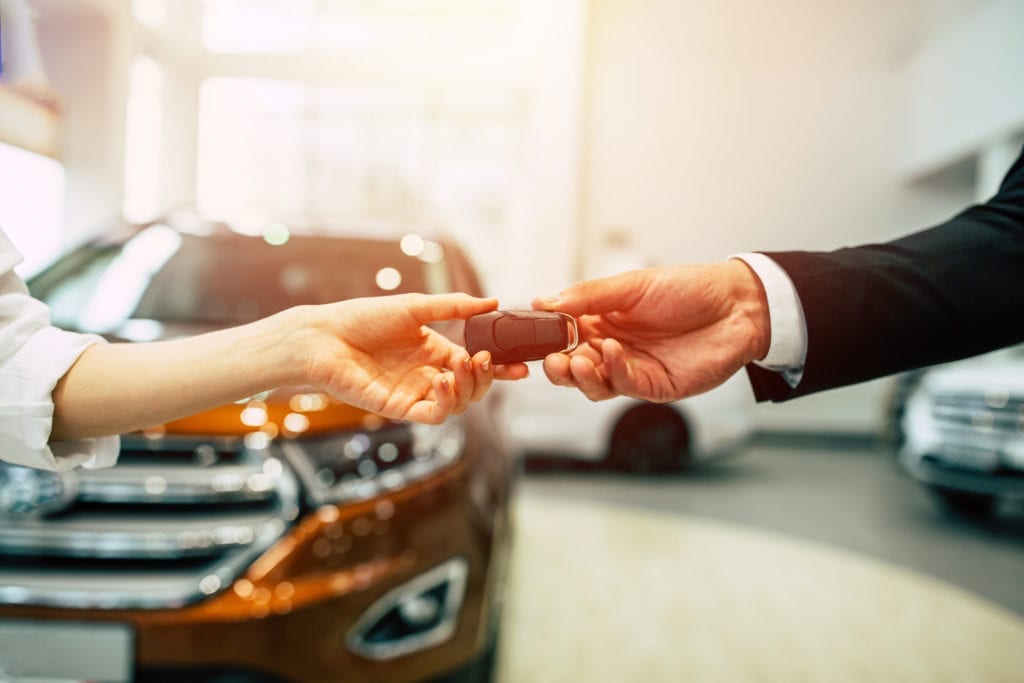 Three steps for completing hail repairs on your vehicle
To make an initial claim for your hail repairs, simply contact your insurance carrier's claim hotline. Your insurance provider will direct you to an estimate provider, a Cat-Team setup, or a local or independent adjuster to evaluate the damage to your vehicle. Once the insurance provides you with an estimate, it is your choice where you bring your vehicle to get hail repairs done. It is illegal for an insurance provider to demand where your vehicle is repaired. Insurance companies often have discounted rates with certain repair centers and try to filter work to these repair centers, but the choice is ultimately yours. 
AHS can handle the entire initial claims process speeding up the entire process, saving you time and money.
In the event AHS does not handle the initial claims process, but you are choosing us for the hail repair process, AHS will likely file a Supplement to your insurance provider. If the insurance estimate does not match our damage assessment, we will petition your insurance provider for the rest of the funds needed to complete the repair. This petition will need authorization and possible re-inspection from your insurance provider. Note: The supplement process may add time to the repair process while we wait for authorization from your insurance provider.
Once your vehicle has received final approval, AHS technicians will begin the hail repair process.
If the damage is completely repairable with paintless dent repair, the repair process typically takes 2-3 days.
Certain hail storms are so severe that a combination of conventional repair and PDR are needed to completely restore the vehicle back to pre-loss condition. AHS has the capabilities to do both types of repair. We also strive to save as many OEM manufactured original panels that are damaged, in comparison to conventional repair where physical cutting off panels and replacing them with after-market parts is required. This is most commonly seen with heavily hit roofs and hoods. AHS does not like to replace roofs due to the possibility of leaking and other problems that have the potential to occur. Combo repairs typically take longer to turnaround because of the paint process.
All AHS technicians are expertly skilled, highly trained, and certified to work on all vehicle types.
AHS will replace any hail damaged parts on your vehicle, including windshields, moldings, mirrors, etc. per the final insurance estimate.
AHS Staff will keep you informed through all the steps of the repair process.
All repairs to your vehicle carry a lifetime warranty.
AHS staff will notify you when the repair process is completed.
You and AHS staff will thoroughly inspect your vehicle to ensure your complete satisfaction with the repair.
AHS staff will then settle up payment and a simple signature of your approval will release the vehicle back into your possession.
Note: Insurance checks are made out to the vehicle owner only if the vehicle is owned out right by the insured. Vehicles with a lien will have checks issued to the Vehicle Owner and the lien holder. If AHS handles the initial claim and/or any supplements, the insurance will directly pay AHS for the repairs.
 
Check out our FAQs page for more information.